Ready to plan your dream destination wedding in Los Cabos, Mexico? Below are just a few of the many resort wedding and honeymoon packages available for your special day! Our team can help you find the perfect venue to match your personal sense of style and budget. If you're looking for a destination wedding in a private villa rental in Cabo San Lucas, please contact us to customize the options for your package. We offer a variety of outstanding choices to fit your budget and needs.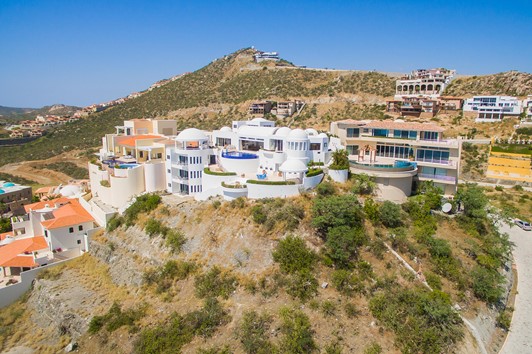 Villa Wedding Venues & Packages
If you're looking for a unique destination wedding venue in Los Cabos, our villa rentals offer breathtaking locations, spectacular ocean views, and great amenities. A villa rental allows unparalleled flexibility to customize with your choice of catering, décor, entertainment and more.
Waldorf Astoria Los Cabos Pedregal
Beachfront
From $/nt
• Contact us for current wedding specials
Krystal Grand Los Cabos
Beachfront | All Inclusive
From $86/nt
• Wedding Packages
• Honeymoon & Anniversary Package
Secrets Puerto Los Cabos
Beachfront | Unlimited-Luxury ® (All Inclusive)
From $124/nt
• Wedding Packages
• Honeymoon, Engagement, Anniversary & Vow Renewal Packages
• Pop the Question Engagement Package
$299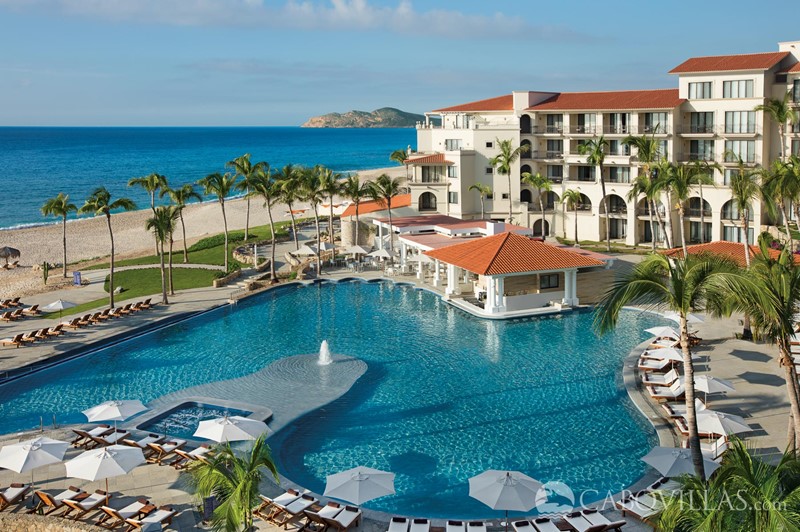 Dreams Los Cabos
Beachfront | Unlimited-Luxury ® (All Inclusive)
From $133/nt
• Wedding Packages
• Honeymoon, Anniversary & Vow Renewal Packages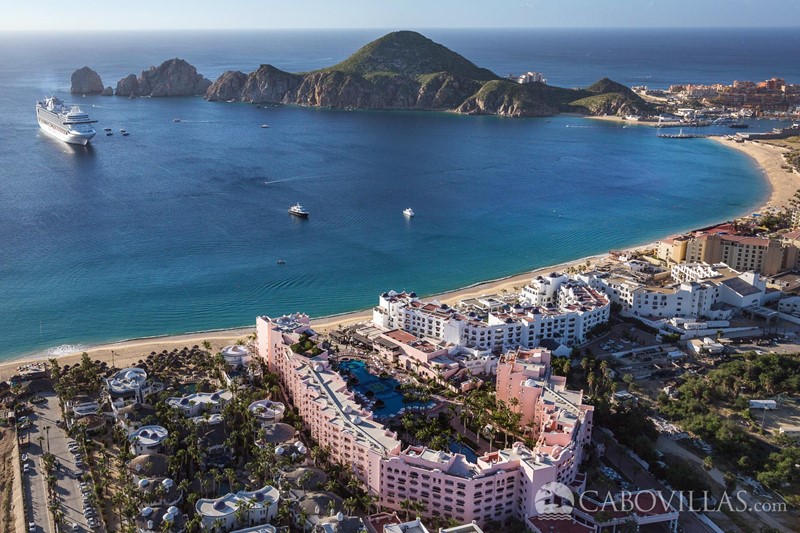 Pueblo Bonito Rose
Beachfront | All-Inclusive
From $138/nt
• 2021 Honeymoon & Anniversary Added Values
• The Golden Ocean Wedding Package
$5,699
• Moonlight Romance Wedding Package
$2999
• Sea of Love Wedding Package
$2099
+ more
Pueblo Bonito Los Cabos
Beachfront
From $143/nt
• 2021 Honeymoon & Anniversary Added Values
• Moonlight Romance Wedding Package
$2999
• Sea of Love Wedding Package
$2099
• Runaway Bride & Groom Wedding Package
$1599
+ more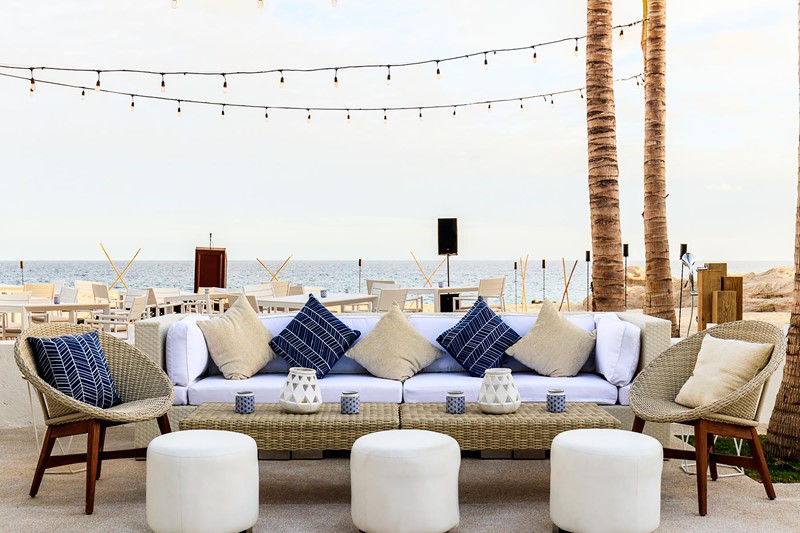 Mar del Cabo
Beachfront
From $150/nt
• Contact us for current wedding specials
Casa Dorada Los Cabos
Beachfront
From $169/nt
• Contact us for current wedding specials
Pueblo Bonito Sunset Beach Golf and Spa Resort
Beachfront | All-Inclusive
From $169/nt
• 2021 Honeymoon & Anniversary Added Values
• The Golden Ocean Wedding Package
$5,699
• Sea of Love Wedding Package
$2099
• Moonlight Romance Wedding Package
$2999
+ more
Breathless Cabo San Lucas Resort & Spa
Beachfront | Unlimited-Luxury ® (All Inclusive)
From $170/nt
• Honeymoon, Anniversary & Vow Renewal Packages
• Wedding Packages
Playa Grande Beach Resort
Beachfront | All-Inclusive Package Optional
From $171/nt
• Contact us for current wedding specials
Pueblo Bonito Pacifica Golf and Spa Resort
Beachfront | All-Inclusive
From $175/nt
• Moonlight Romance Wedding Package
$2999
• The Golden Ocean Wedding Package
$5,699
• Runaway Bride & Groom Wedding Package
$1599
• Sea of Love Wedding Package
$2099
+ more
Hacienda del Mar Los Cabos
Beachfront
From $198/nt
• Honeymoon Package
Villa del Arco Beach Resort and Grand Spa
Beachfront | Optional All-Inclusive Meal Plan Available
From $210/nt
• Honeymoon Package
• Wedding Vows Renewal
Available From $975.00
• Complimentary Wedding Ceremony
Regular Price $2000.00
• Private Wedding Functions
+ more
Villa La Estancia
Beachfront | Meal Plan Optional
From $210/nt
• Complimentary Wedding Ceremony
Regular Price $2000.00
• Honeymoon Package
Available From $500.00
• Wedding Vows Renewal
Available From $975.00
• Private Wedding Functions
+ more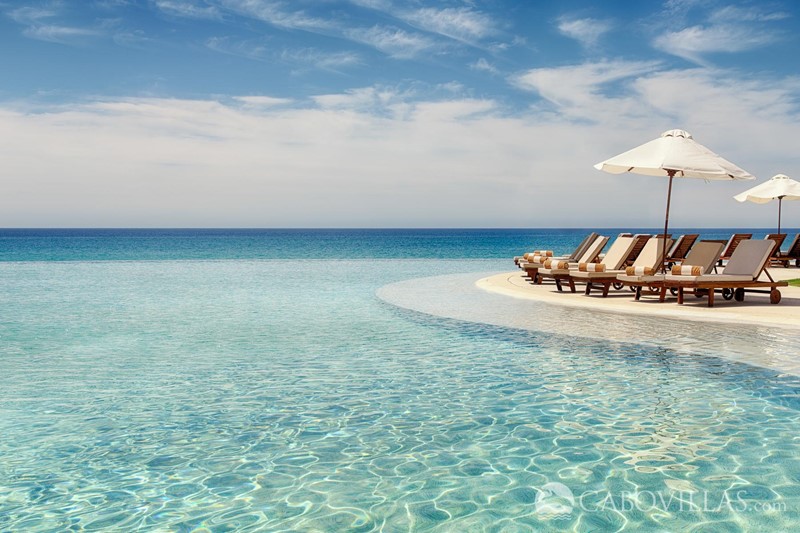 Marquis Los Cabos
Beachfront | Unlimited-Luxury ® (All Inclusive)
From $216/nt
• Birthdays & Honeymoon Special
Villa La Valencia Beach Resort & Spa
Beachfront | Meal Plan Optional
From $286/nt
• Contact us for current wedding specials
Grand Solmar Lands End Resort and Spa
Beachfront | Meal Plan Optional
From $364/nt
• Contact us for current wedding specials
Grand Fiesta Americana Los Cabos
Beachfront | All-Inclusive
From $385/nt
• Contact us for current wedding specials
Corazon Cabo Resort & Spa
Beachfront
From $506/nt
• Contact us for current wedding specials
Grand Velas Los Cabos
Beachfront
From $528/nt
• Contact us for current wedding specials